Wield's experience importing data into Nexternal proves to be a valuable time-saver for clients.
CHALLENGE
Streamlined Packaging provides wholesale packaging solutions for a wide variety of markets including apparel, medical and industrial. In an effort to improve both their B2B customers' online shopping experience as well as their own administrative management process they set up their B2B ecommerce storefront with TrueCommerce/Nexternal.
After populating their product catalog, they were referred to Wield for help optimizing the category and product data. They wanted to further improve their customers' shopping experience with user-friendly, informative category pages. However, the vendors' data wasn't formatted properly and the images weren't matched to their respective categories — and our client didn't have time to update each category individually.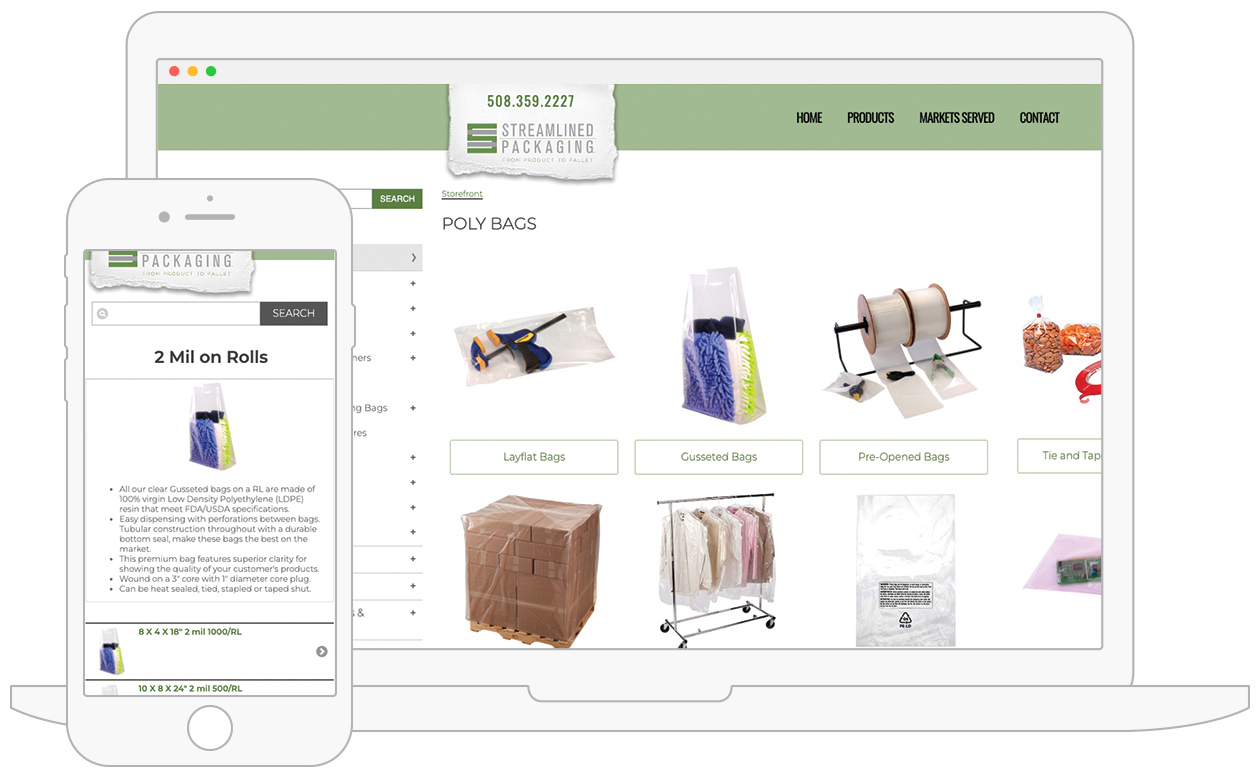 STRATEGY
While Streamlined Packaging had already accomplished the larger tasks of website design and Nexternal integration, we were excited to jump in later in the process to help them refine their storefront.
Streamlined Packaging wanted to add headers to their category pages that would clarify what types of products were offered – using bullet points and images. Wield's experience with optimizing 3rd party data for a successful import into Nexternal allows us to streamline the data population process, saving valuable time and expense for our clients. We formatted the vendors' product descriptions into bullet points, and matched each category to its respective image. That data was then imported, in bulk, into Nexternal.
Additional WordPress-Nexternal Services Included:
Data consulting
Category page layout and cleanup
Product data clean up and import
CONCLUSION
Streamlined Packaging is now able to offer their B2B customers an enjoyable and easy online wholesale shopping experience. New, and returning customers can easily browse the categories to learn about the different types of available packaging and determine which products are best suited to their needs. When customers are able to easily purchase products online, this cuts down on phone calls and emails, allowing customer service to focus on order fulfillment and product management.