As a business owner, ensuring your online consumers have a positive experience with your brand should be a top priority. But your expertise lies in running your business, not in developing and hosting your website.
Today's online consumer expects the sites they visit to be mobile-optimized and load lightening fast. They have no patience for websites that aren't user-friendly, and will quickly abort a visit in search of a competitor's site that offers what they are looking for, in, what the consumer deems, a more timely fashion. Mind you, we're only talking about seconds here, but every second counts.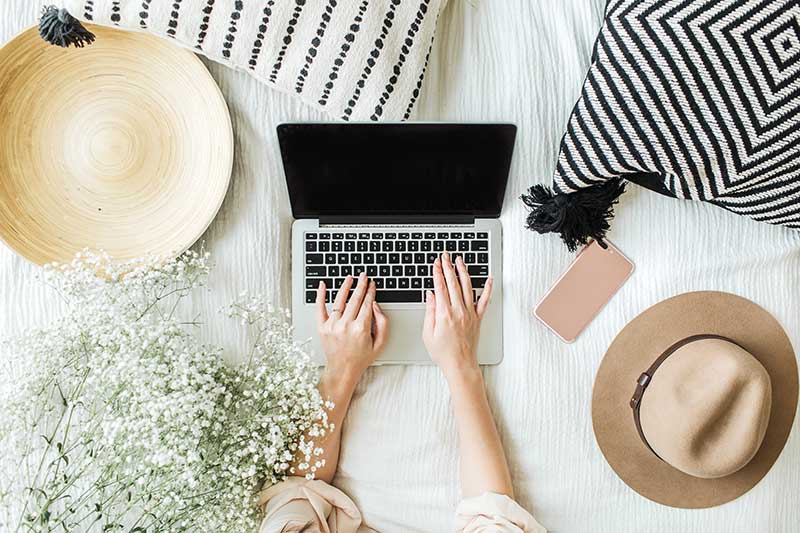 WordPress is good for both site owners as well as developers
WordPress, launched in 2003, is a dynamic open-source content management system, used to power millions of websites, web applications, and blogs. Its popularity is due to its usability and scalability. You don't have to be versed in code or graphic design in order to launch and maintain your own site, making it a reliable platform for even the least experienced website owners. And for developers, it offers a solid foundation that can be custom configured to address any business challenge.
WordPress is written with widely-recognized, widely-supported markup: PHP, HTML, CSS and JS. WordPress and its developers are consistently working to maintain a consistent markup style so the code remains clean and easy to read. Clean code is not only preferred by developers, but Google and other search engines appreciate it as well because a well-built site loads quickly and is user-friendly. When you start with a solid, well-constructed foundation, your other efforts can prosper.
4 Primary Benefits of WordPress:
Cost-effective
The only fixed cost you must incur, for a (live) site, is hosting. WordPress is open source; this means the platform is free and you can download and install it anywhere you choose. This gives business owners and developers endless flexibility when it comes to hosting, site security, website design and management.
Customizable
Because WordPress is open-source, it can be custom designed and developed to suit even the most complex business needs. And for everyone else, there are thousands of available themes to choose from for a look and feel that suits your target market; and there are thousands more plugins available to add valuable functionality to your site.
Search Optimized
WordPress, out of the box, is designed to support search engines. Its features and functions guide search engines "through [your] posts, pages, and categories to help…search engine[s] crawl your site and gather the information [they] need" to include your site in related search queries. And WordPress can be further search optimized with a variety of plugins.
Secure
WordPress.org reports that 33% of the top 10 million websites are powered with WordPress. Due to it's popularity, new versions, feature updates, bug fixes, and security patches are consistently developed and released to the public. The platform undergoes "continual hardening so its core software can address and mitigate common security threats." Keeping your WordPress site, and applicable plugins, up to date (usually with the click of a button), provides a secure environment for your visitors – keeping both those visitors as well as search engines happy.
WordPress: A Foundation for Online Marketing
Your website is a necessary component of your overall digital brand strategy. It forms the center of your brand's digital universe, and from there, your brand can successfully branch out. Your website is the central hub for your brand assets:
Current business information including contact details, location, hours of operation – Where are you?
An introduction – Who are you?
Services and/or products – What do you do and how do consumers purchase or sign up?
Lead generation – How can your visitor learn more and stay in touch?
Social networking – Where else can your audience find you?
Using WordPress as your CMS provides your marketing efforts with a secure, functional foundation.
Your website is an invaluable and free marketing tool that you own outright.
New content, in support of your search marketing efforts, can easily be published at a moment's notice.
Integrated tools boost functionality and engagement.
Keeping your design fresh and current is easy with available themes.
Maintaining a secure site that loads quickly, provides consumers and search engines with a positive impression of your brand
If you're interested in exploring WordPress further, or already have a WordPress site, but want to be sure you're taking advantage of all the tools available to you, drop us a line and we'll connect with you!
Resources:
https://codex.wordpress.org/Search_Engine_Optimization_for_WordPress