Step into the luxurious, light filled spaces of Alice Williams Interiors.
challenge
We're a big fan of white space. White space allows your featured content to stand out. It frames your images and creates legible text. However, with Alice Williams Interiors' original website, white space was the primary feature and the restricted size of her layout was not sufficient for displaying AWI's big, bold spaces.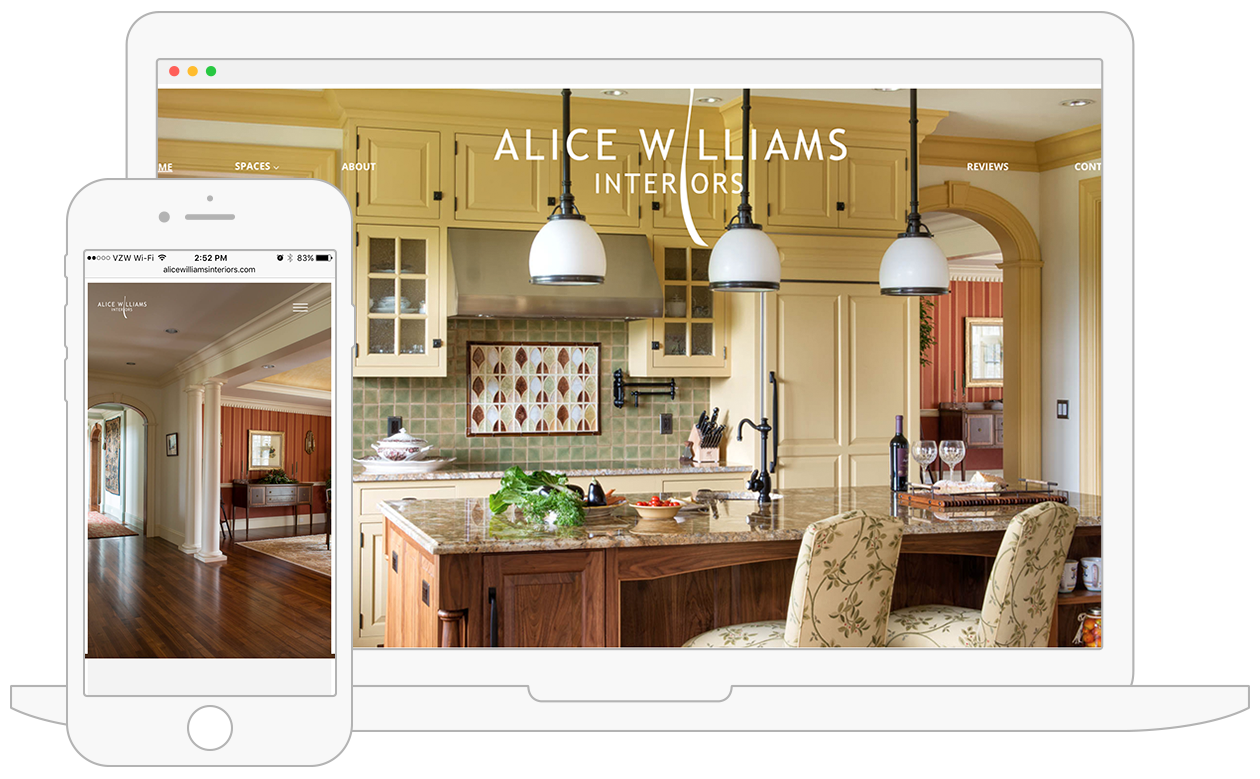 strategy
We began by assisting the client in selecting an interior-design related WordPress theme. We then upgraded their existing Godaddy hosting account to Deluxe Managed WordPress, which allowed us to spin off a stager on which to work, so as not to affect the live site during development. The theme was then purchased and installed.
approach
From there, Wield customized the theme with AWI's logo, font, color scheme and content. We created a variety of big, bold image galleries showcasing AWI's superior interiors. (See what we did there?) We also reorganized their content, and developed it further, based on industry research, to be sure that AWI was putting their best foot forward and successfully competing with other interior design service providers within their local market and beyond.
results
24

%

increase in total traffic

32

%

decrease in bounce rate

17

%

more page views
50

%

more time spent on site
conclusion
The result is a beautiful, welcoming website that successfully tells the story of Alice Williams Interiors. You're invited to step into these luxurious, light filled spaces and see for yourself!