Integrated Marketing
Don't be everywhere. Be everywhere that matters.
The Process Explained
With Wield Integrated Marketing Services, your dedicated Account Manager is backed by an experienced team of marketing strategists, copywriters, designers and developers. Our hands-on, iterative process starts with a thoughtfully constructed plan that develops a solid foundation from which all digital marketing efforts are launched.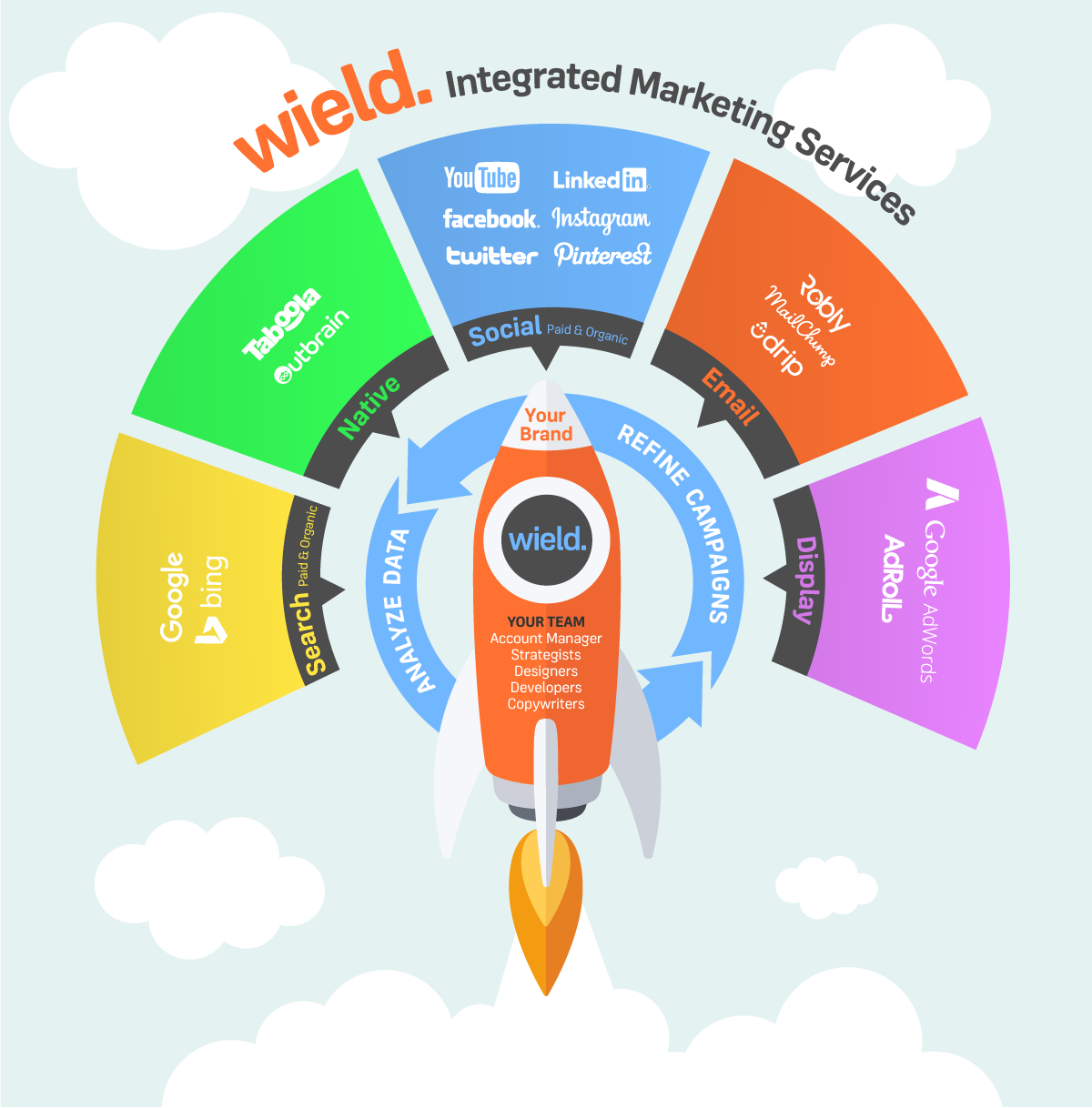 With market research and user behavior data we develop competitive and user analyses that dictate optimized messaging, direction, tone, timing, and aesthetics for each channel.
From day one, we are collecting and anlayzing user data, building a comprehensive understanding of your audience. When we create success in one channel, that strategy is implemented in additional channels, monitored, and adjusted as needed for optimal effect.
With 15 years of experience under our belts, we are quicker to hone in on what works for your brand, and expand those successful efforts into other channels. We start with what we know works well, and we grow from there, achieving succes earlier in the process, building consumer trust (both between you and Wield as well as between your brand and your customer).
Contact us today to discuss your marketing needs.