Wield designed a custom, responsive Wordpress theme, focused on user-experience and a strategic marketing campaign, focused on customer engagement, that together, encourage positive interactions with We Take The Cake's brand throughout their virtual network.
challenge
We Take The Cake's organic page rankings were fair, however, their traffic and conversions were lacking. They needed a website redesign and responsive build to reach and cater to the majority of their consumers who accessed their site via mobile devices. Their current ecommerce platform was unreliable, preventing consumers from successfully completing orders; and their site was unresponsive with a host of layout inconsistencies.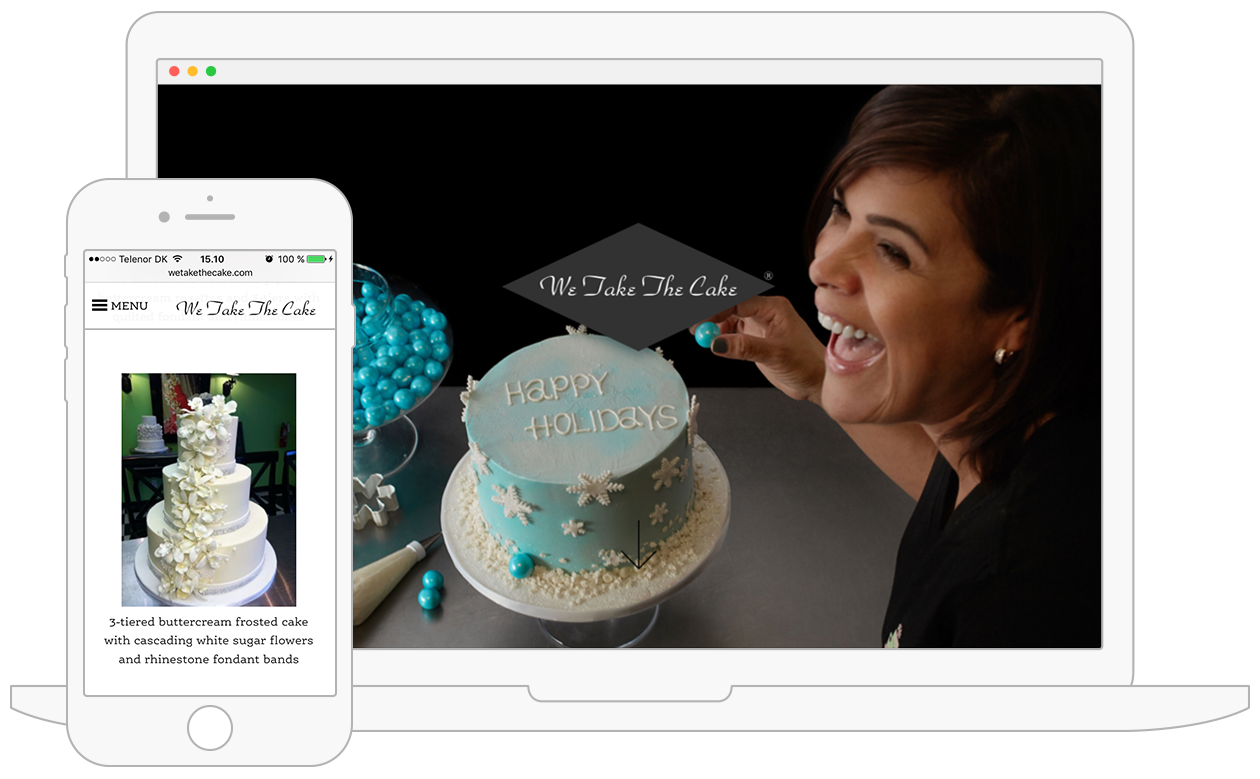 strategy
We Take The Cake selected Nexternal Solutions as their new hosted ecommerce platform and hired a local food photographer to capture quality, high-resolution product photos. Wield was brought on board to analyze their market position and determine how we could increase brand exposure and conversions, while ensuring a seamless migration from their former host. Based on market research as well as a thorough analysis of their analytics data, Wield developed an understanding of their customers and target market. The website layout and features, as well as the supporting marketing campaign, were based on that market data and tailored specifically to We Take The Cake's customers.
approach
Wield reinvigorated We Take The Cake's email marketing campaign, utilizing Robly, to engage their existing customer list. Robly offers a robust tool set for customization and personalization as well as comprehensive reporting on campaign performance. Wield rebranded We Take The Cake's social media, ensuring that Facebook, Twitter, Pinterest, LinkedIn, and Instagram were all consistent with the new website layout, and from there we began building their audience with the kind of content that their consumers most enjoy such as contests and give-aways.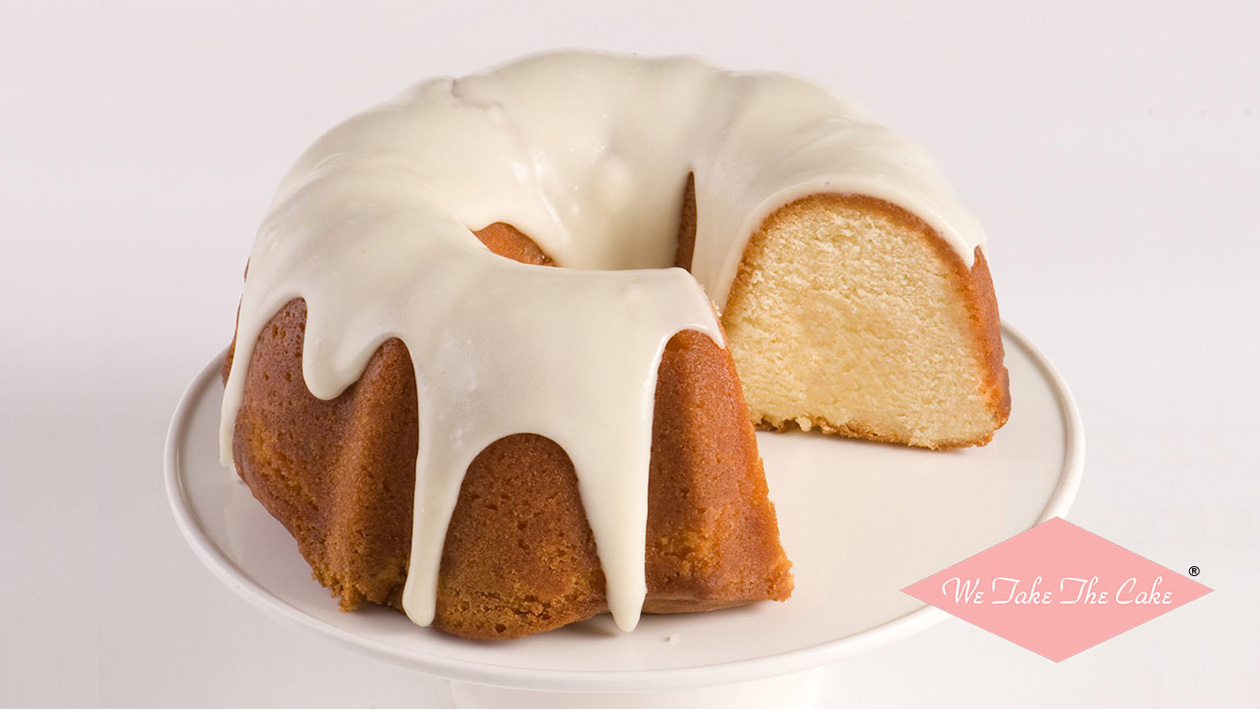 The email campaign, paid advertising, and social media acted as funnels, channeling new, targeted customers to to the website, where desktop-users are presented with an expansive, alluring photo of a cake decorator icing one of We Take The Cake's finest creations. If the user doesn't intuitively begin to scroll, a simple downward-facing arrow appears. And if the user still doesn't begin to scroll, we get serious with a PLEASE SCROLL call-to-action. The moment the user begins to interact with the page by scrolling, the primary navigation appears from behind the logo and stretches out to its full width.
The primary navigation allows those users who know what they are looking for to dive right in. From there, we present the featured products, a customized widget integrated directly with Nexternal Solutions. We Take The Cake manages the featured products by simply adding or removing products from an assigned category. As users continue to scroll they can learn more about We Take The Cake—their story and an embedded Youtube playlist showing how their cakes are made. And finally, the footer offers up additional information such as frequently asked questions, their shipping policy, access to their social media, and a dynamic customer reviews widget that scrolls through their fan comments.
results
563

%

increase in total traffic

158

%

increase in conversions

148

%

increase in revenue
86

1st page keyword rankings

2,638

total keyword positions

1,032

%

increase in keyword positions
conclusion
Overall, We Take The Cake has seen incredible growth since joining forces with Wield in 2015. Working together with Wield they have experienced a 563% increase in total traffic, a 158% increase in conversions, and a 148% increase in revenue. Organic search rankings continue to increase, with a total of 2638 keyword positions, representing an increase in keyword positions of over 1000%. We anticipate this upward trajectory to continue—everyone loves cake and Wield loves discovering new ways to ensure that if you want cake delivered, We Take The Cake is your first and best choice.
Dive In:
wetakethecake.com